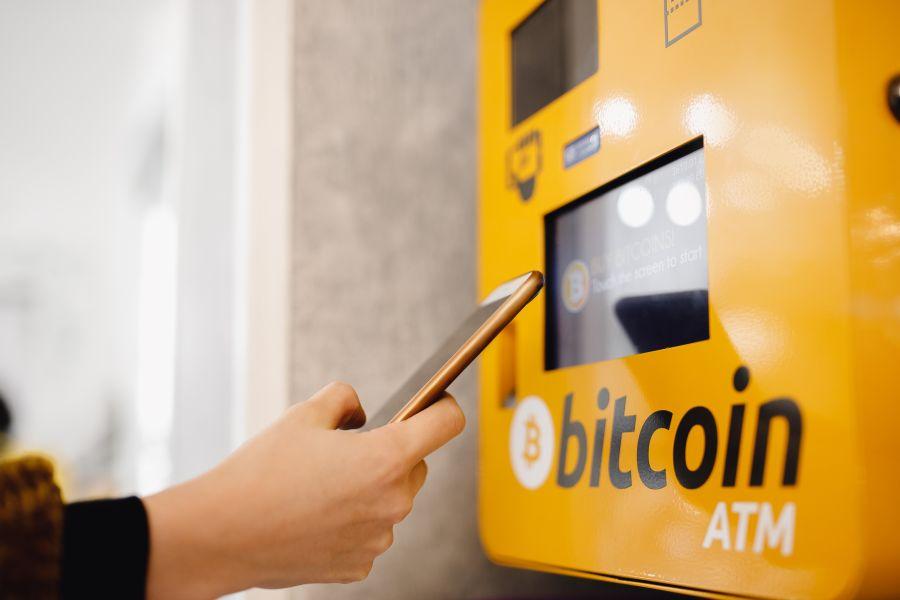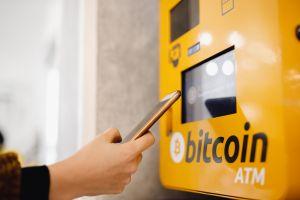 Get your daily, bite-sized digest of cryptoasset and blockchain-related news – investigating the stories flying under the radar of today's crypto news.
ATM news
Bitcoin (BTC) ATM operator CoinFlip is expanding in Illinois, USA, by moving into an old post office in Chicago, according to the Washington Examiner. The company received funds from the state to make a long-term commitment to stay in Illinois and make USD 17m in capital investments in return for nearly USD 1.7m in economic tax credits.Bitcoin ATM operators DigitalMint and Coinsource have launched the Cryptocurrency Compliance Cooperative (CCC), a new association that aims to establish compliance standards for the bitcoin ATM industry. The association specifically targets bitcoin ATMs to ensure Know Your Customer (KYC) and Anti-Money Laundering (AML) compliance, as this type of ATMs is often associated with a lack of KYC requirements.
Adoption news
Holly Kim, a treasurer in Lake County, Illinois, has started accepting cryptocurrency donations when a supporter gave her a USD 3 donation in litecoin (LTC), The Chicago Tribune reported. Additionally, she plans to accept bitcoin and many of the popular cryptocurrencies including ethereum (ETH), dogecoin (DOGE), and Dai (DAI).Crypto project Cardano (ADA) has launched in Japan after overcoming stringent regulatory hurdles, they said. The coin will launch on Japanese crypto trading platform BitPoint.Luxury lifestyle management service The Luxury has announced the launch of the Luxury Foundation, a global non-profit charity, which has already raised TLB 800,000 (around USD 42.7m). The foundation aims to make a difference in the lives of communities in Eastern Europe by fostering educational initiatives that overcome the cyclical impact of generational child poverty in the region, they said. The funds will be used by 400 volunteers to help some 2,000 people in need by the end of 2021.
Blockchain news
Tech giant Microsoft has won a blockchain-related patent for techniques for implementing a cross-chain token management system from the US Patent and Trademark Office (USPTO). Filed in February 2019, the patent describes a "ledger-independent token service," or a software service enabling individuals and organizations to create and manage tokens across multiple distributed ledger networks and platforms. The Securities and Exchange Board of India (SEBI) announced its intentions to roll out a system for "security and covenant monitoring" for non-convertible debentures (NCDs) by April 1, 2022, which will use distributed ledger technology. Data stored will be cryptographically signed, time-stamped, and sequentially added to the ledger, leaving behind a verifiable audit trail of transactions, while transaction history and data on the ledger will be "fully" encrypted and will be shared only with necessary stakeholders on a "need-to-know basis," SEBI said in its statement.Supply chain management platform VeChain (VET) has announced a new service for combining businesses to overhaul their carbon footprint data management practices. The Digital Carbon Footprint SaaS Service "allows enterprise users to log key data (which) can then be later transformed into new kinds of value and improve sustainability performance across the entirety of an organization," they said.Product-based blockchain company dcSpark said they developed a novel sidechain project named Milkomeda which builds out sidechains with alternative virtual machines connected to the Layer 1 mainchains which use their cryptocurrency as their base asset. As an example for Cardano, they said, Milkomeda will allow sidechains to be deployed that connect directly to the mainchain and use wADA (wrapped ADA) as the asset to pay for transaction fees, also mentioning projects like Solana (SOL) and Polkadot (DOT).
Legal news
A glitch in AI company Palantir's secretive software program used by the US Federal Bureau of Investigation (FBI) allegedly allowed unauthorized personnel to access private data for more than a year, the New York Post reported. The glitch was detailed in a letter by prosecutors in the Manhattan federal court case against Ethereum developer Virgil Griffith, whose data was accessed on Palantir for more than a year by at least four FBI employees, all of whom work outside New York and were not investigating the case, prosecutors claimed.Jared Rice, Sr, inventor of cryptocurrency AriseCoin, was sentenced to five years in federal prison in Texas, after pleading guilty to defrauding investors to the tune of USD 4.25m. He was also ordered to pay the equivalent of the funds that were invested in the enterprise in restitution.Federal police in Brazil have seized a record USD 28.7m worth of cryptocurrencies in Operation Kryptos, an investigation into an alleged pyramid scheme that has resulted in the arrest of five people, according to CNN Brazil. One of the arrested people was Glaidson Acacio, the owner of a bitcoin consultancy business in Rio de Janeiro, who is accused of moving "billions" in the scheme which promised a return of as high as 15% to investing clients.
NFT news
Rob Weiss, best known for producing the HBO series "Entourage" and "Ballers," will produce and direct episodes of a show called "Hold On for Dear Life," about a young woman who creates a non-fungible token (NFT) in honor of her friend who has gone missing, Variety reported. The 10-episode comedy series is also the first show to tokenize portions of its net profits, and its ERC20 security token — the FDL token (For Dear Life) — is available now on Securitize's online marketplace, allowing holders to receive pro rata net profits from the series.The NFT Art Agency has announced the launch of their organization established to promote iconic artists in the burgeoning NFT market, and to offer a complete representation package that includes animation, minting, publicity, sale, rights management, career coaching, and financial planning. To kick off their work, they will auction NFT pieces from three "groundbreaking contemporary artists that are pushing the boundaries of modern artwork," according to the release.